# email automation
8 Email Automation Campaigns Your Ecommerce Needs to Boost Conversions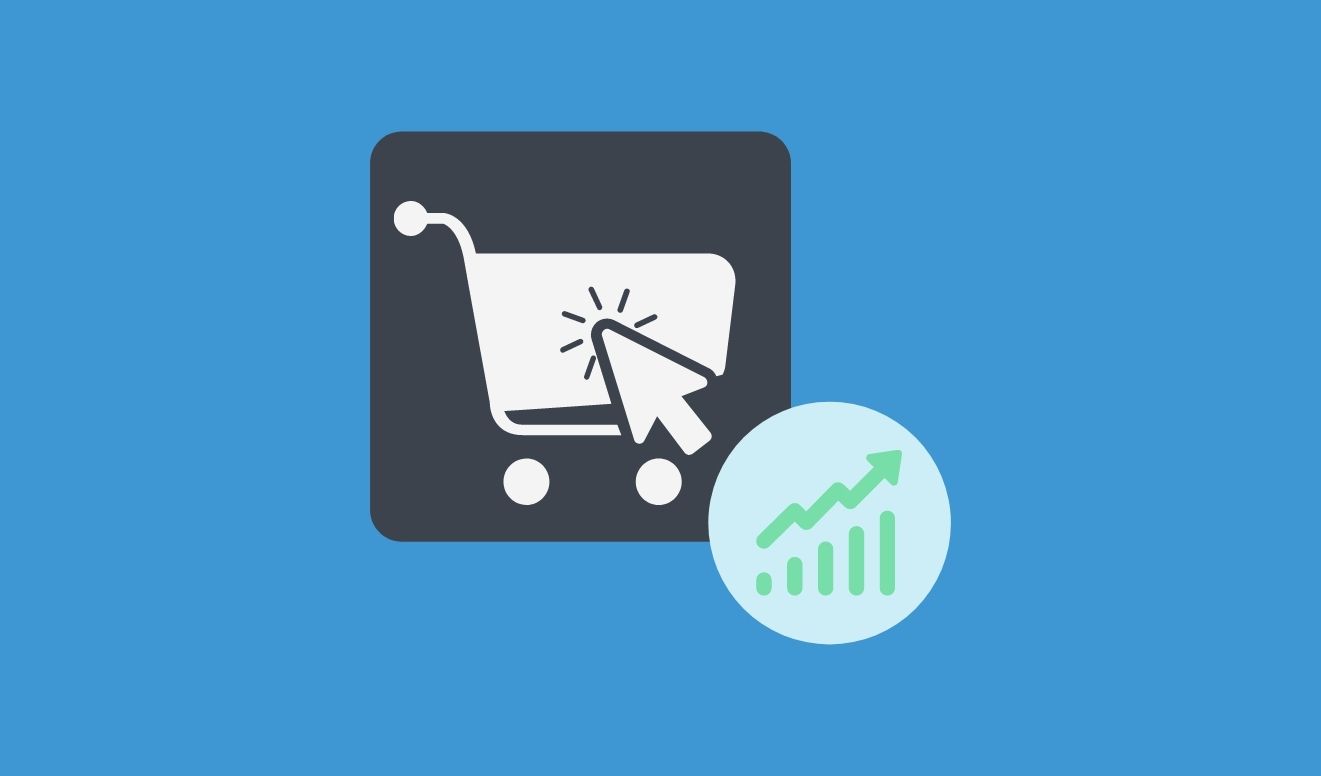 Ecommerce is at an all-time high, with the pandemic causing a seismic shift in consumer behavior. Periods of "lockdown", combined with the closure of retail sites, have pushed consumers online. As a direct result, products rarely bought online are now ecommerce store staples. But while the market has grown, so has the competition.
Consumers are rewarding businesses that humanize the buying journey, so to better compete, brands are investing in richer, more personalized experiences. For this reason, there's never been a more pressing need to personalize your online marketing.
But personalization is traditionally labor-intensive work, demanding a lot of time and attention from already overstretched marketing teams working on limited resources. This is why the most successful brands are embracing automation for their email marketing campaigns.
In this article, we look at the best email automation campaigns ecommerce companies are using—as a means to build relationships with consumers, easily and efficiently create nurture campaigns, and improve email marketing conversion rates.
Want to see how clean data could help 6x the results of your email automation? Get in touch with us.
Connect with your audience using email automation
What is email automation? Email automation is a marketing route that can (perhaps counter-intuitively) deliver a more personalized touch and improve customer experience. The best-automated email campaigns help you develop a relationship with your customers over time, by sending out appropriate emails at opportune moments using automated workflows.
Once implemented, automated email campaigns will roll out without the need for intervention, other than tweaks for current offers or other optimization. This makes your email marketing much more efficient and can reduce your marketing spend while providing an easy route to increasing customer loyalty and improving conversion.
After all, timely and relevant automated emails are known to achieve higher click-through and conversion rates than blanket email campaigns.
In their Ecommerce Statistics Report 2020, Omnisend found that the conversion rate of automated emails is 359% greater than promotional campaigns. In 2020, automated emails drove 29% of all email marketing orders—with less than 2% of email sends.
So to attract consumers, improve customer retention, and combat rising acquisition costs, read on and find out how to use email automation to connect with, reward, and incentivize consumers to spend more.
Putting the basics of email automation in place
Knowing where to start can be a source of anxiety for many. But once you've taken a look at the best email automation software for your needs, and put in place email automation workflows based on best practices, it's actually not very complicated to manage. In fact, it's less complicated.
To help get you started there are a lot of great email automation examples out there, some of which we'll cover in detail below.
For stores built on platforms like Shopify, WooCommerce, Magento, BigCommerce, or Squarespace, you get email tools and templates, and most offer extensions or integration paths with existing email automation tools, so make sure you look at the right options for your platform.
However, whichever marketing automation platform you choose and whichever automations you decide to run, it's essential to have clean, accurate, and reliable data. Without it, emails will bounce, contact data may have typos that damage credibility, and customers may receive irrelevant content, or miss out on content that would engage them.
The key is to work from a clean list, develop a solid email marketing strategy, and use quality tools to support your efforts.
What are the best automated emails for ecommerce?
There's a wide range of automated email types you can use in your email marketing campaigns. Here we'll provide a quick overview of the best automated emails used by ecommerce companies, and then detail the features you should include in them—to maximize your opportunities to grow customer loyalty and retention, and sell more through increasing conversions.
Key automated emails for ecommerce:
Welcome: Start with the all-important first email to new subscribers to onboard them. This could be a single, content-rich email, or part of a workflow creating an onboarding process for first-time customers.
Follow-up or nurture: Used to extend the onboarding, or to establish regular contact, such as monthly emails with the latest offers or educational updates. These can include personalized product recommendations, triggered by views on your site, or previous purchases, and are key to driving conversions.
Order confirmations: Don't rest on your laurels; this is the time to provide more than a receipt and information on shipping, such as customer advice, similar products, or upcoming offers.
Post-purchase feedback: Post-purchase emails can create great conversations, show your customer you care, and elicit feedback or obtain survey information. These can be key to driving repeat purchases and increasing loyalty.
Upsell or cross-sell: If your customer has bought a certain product, this may open sales to related products. Or if you know they are attracted by discount levels, this can be used to encourage them to buy based on their behavior.
Abandoned cart: You know your consumer is interested, so use the abandoned cart trigger to grab the opportunity to convert that sale.
Seasonal/anniversary promotions: Whether Christmas, Halloween, summer, the anniversary of their subscription, or a birthday, use these triggers to make personalized contact and drive repeat purchases.
Re-engagement: There's been no activity from your subscriber, but before consigning them to history, re-engage with personalized offers based on previous activity. Reaching out is preferable to spending money to acquire new customers.
Welcome emails
There are many benefits to sending an automated welcome email. You may be doing this to thank potential customers for signing up on your site, but it's also an opportunity to tell them more about your story or showcase your new products. This will be the start of what you hope will become a beautiful relationship, so make the most of it.
What you put into your welcome mail content should reflect the ongoing relationship you want to build with your consumers. This may be to build your credentials, to encourage them to buy into your ethos, or set expectations for regular communications or loyalty offerings.
It's also a chance to get more touchpoints (such as following social media accounts) and to offer an incentive to buy with a discount or free shipping on the first purchase.
See the crocs example here, which gives a clear next order discount incentive, information about crocs and where to buy, plus a link to the latest products on offer, and clickable icons to their social channels.
Consider adding a discount code for your online store to increase the chances of a quick conversion for a new sale.
Follow-up or nurture
This type of email can be used as part of the onboarding process and is an opportunity to give more information about your company and products, and to further engage with your customers by giving them something of value.
Nurturing emails are about developing your relationship, and they don't always need to be promotional. Engagement will encourage customer loyalty and lead to sales, so it's important to send your subscribers something they'll want to open and read.
Educational content can do this really well, and in this example, online picture framer Framebridge uses tips and tricks to help their customers hang their art like a professional. And in case this spurs their customers on to get some artwork framed with them, the 'free shipping' link is an added incentive.
An informative email series like this will lead to conversions in the longer-term as customers who otherwise might've forgotten about you are encouraged to re-engage.
Order confirmations
Customers expect an order confirmation and this type of email has a much higher open rate than regular marketing emails. So it's an unmissable opportunity to create new engagement activities.
Rather than just the details of what, where, and how much, such as the receipt and shipping information, excite your customer with details about their purchase, and encourage them to be brand advocates.
You can also provide customer service details, and returns information to establish that you're trustworthy and that buying from you is easy.
In this example, the email gives all the details you would expect, includes some humor, and helpful links, including more about the company's journey.
A well-known example of how this can aid conversions would be how Amazon makes sure to embed suggested next purchases underneath your receipt. You're sending the purchase confirmation anyway, so any additional sales generated by this come with negligible additional effort from the perspective of your marketing team.
We'll go into more detail about the value of these recommendations as part of their own automated upsell campaigns further down.
Post-purchase feedback
The post-purchase follow-up email confirms to your customer that you care about their experience and that they've made a good choice. It can also be used to remind them of important information such as return policies, or warranties.
A good follow-up email will also create other conversations. You can ask for feedback on the purchase, which can provide you with more marketing data, to rank highly-rated products in the future, or promote particular features.
You can include a link to a customer survey and provide contact information for customers to reach out with any questions or concerns. See the Ulta Beauty example here.
And don't miss out on the chance to provide links to other products, content, or social links. It's all about maximizing the contact you've made, encouraging repeat purchases, and driving customer loyalty.
After all, customer retention is easier than customer acquisition—so any chance to continue the conversation with your existing customers is a great way to ensure future sales. Particularly if you embrace an automated approach.
Upsell or cross-sell
Upselling and cross-selling are well-known tactics used by ecommerce marketers to suggest relevant products based on previous buying behavior. Using email automation as a recommendation engine, you can leverage this type of email to suggest the right products for your customers and make your emails sound personalized.
With an established relationship with your customers, the upsell can encourage repeat purchases over time, if the email content is relevant and informative. And your customers may look forward to receiving these personalized recommendations. See the example here, from ThriftBooks, using 'you might also enjoy' to encourage further browsing and purchase.
This is one of the automated campaigns which stands to make the biggest impact when it comes to converting new sales.
Abandoned cart
Cart abandonment is a huge concern to most ecommerce businesses and can represent a huge loss of potential revenue. Consequently, converting these abandoned shopping carts to sales is one of the easiest, tried, and tested use cases for bringing about new sales via automation.
The reasons consumers might browse your site and may add items to their cart, only to abandon the purchase attempt, may vary. It may be as a result of an unexpected cost, or that they're still looking around for that perfect product.
If you set up an automated workflow to trigger an email when someone leaves the checkout page without completing their purchase, this timely reminder can reunite your customer with their cart items. You should use a supportive tone and include a photo and details of the products.
For example, a three email sequence at one hour after the abandoned cart, 12 hours after, and then 24 hours after for best results.
In this Dyson example, the email uses a friendly tone, gives product details, and encourages purchase with supportive 'Reasons to shop at Dyson'.
Abandoned cart emails can be extremely powerful, particularly for converting those who are one click away from purchase but are on the fence. There's a good chance one well-timed email could provide the push they need.
Seasonal/anniversary promotions
Everyone loves a little extra attention on special days, whether it's seasonal holidays, anniversaries, or birthdays. Using email automation, you can automatically send personalized email greetings to your customers on these special days, perhaps even providing a limited-time coupon code.
It's a chance to go to town with your personalization (especially for anniversaries and birthdays) and make your customer feel a part of your community and appreciated for their loyalty.
In this example, Bark Box has captured the birthdays of their subscribers' dogs, and sent out an automated promotion to encourage additional purchases (dog birthday cake, who knew?) to add into a monthly treat box.
Re-engagement
If subscribers haven't had any activity with you over a certain timeframe, it's an opportunity to give them a gentle nudge and grab their attention again. This can improve customer retention and avoid costly acquisition of new customers, so it's worth reaching out to contacts on your database that haven't purchased with you or engaged with your site recently.
Automation allows this type of email marketing to be done easily and efficiently, using workflows based on timeframe or non-response to previous campaigns. Using personalized offerings, smart recommendations, and a reminder about why they subscribed with you in the first place, you reignite their interest and win them back.
The example here used by Pottery Barn starts with an acknowledgement that the customer has not shopped with them recently, offers a store-wide discount and makes personalized recommendations.
An automation that could win back a customer is well worth setting up, especially since it's very simple to set up based on the trigger of a certain time having passed since that customer's last purchase.
Maximizing the success of your automated emails
With an automated email tool, strategy, design and appropriate workflows in place, you're ready to build personalized email campaigns that will drive customer loyalty, increase engagement and conversion.
You can create segments to map customer lifecycles, offer the right incentives at the right time, track and reward customers based on spend and collect more data for marketing purposes. The more you can segment your lists, the more targeted and effective your campaigns will be.
Email list management
To do this effectively, you need a strategy for creating and managing these segments to produce email lists with the best possible targeting. Good email list management means you should:
Build your list with quality contact data.

Make sure your emails don't get bounced or blocked.

Track leads through the funnel.

Keep your lists clean and your data accurate.

Keep costs down and ROI high.
Making sure you're following email list management best practices is vitally important.
Standardize your datasets
Using your email automation tool of choice will allow you to build various data-driven email marketing campaigns. But whichever tool you choose, it will be useless without clean, standardized data to feed into it.
Ensure you have a strategy for database management and agree naming conventions to standardize entries across your datasets. Establishing proper data nomenclature formatting conventions across your business is an important part of the process that shouldn't be overlooked.
With the data nomenclature you need in place, you can then segment your data to align with the types of automated email campaigns that fit your business and will resonate with your customers.
Email list cleaning
Cleaning your data allows you to focus your digital marketing efforts on the contacts that will result in revenue, while your campaigns will experience lower bounce rates, increased conversion, a healthier ROI, and more accurate campaign statistics.
Care should be taken to undergo regular email list cleaning. If an email list is allowed to grow inaccurate, full of errors and duplication, you risk damage to your IP reputation, deliverability issues, high email marketing costs, spam complaints, a high rate of unsubscribes, high bounce rates, and, ultimately, missed sales opportunities.
If you practice care with your email lists, your campaigns will reward you.
Clean your email list with this 15-point email hygiene checklist
Data cleaning steps
How do you know if your data is dirty? Evaluate the quality of your data before you send out your automated email campaigns, or else you risk potentially negating all the planning and work that went into the campaign.
Human error will always be an issue in data entry, so it follows that data cleansing needs to be a regular part of your data management strategy. Ensure you're taking proper data cleaning steps before pressing "go" on any of your automated email marketing campaigns.
It's essential to have clean, accurate, reliable data. Without it, emails will bounce, contact data may have typos that irritate the recipient, and customers may receive irrelevant content, or miss out on content that would engage them.
Key takeaway
Ecommerce competition for customer attention means more companies are using automated email marketing to personalize communication with subscribers, leading to increased engagement, loyalty, and conversion to increase sales.
We've covered eight key types of email automation currently being used in ecommerce, with tips on what to include to maximize conversion rates. But sending out the right email types will only yield great results if you have good quality, clean data to use in your targeting.
Data cleaning is a vital step to creating quality lists that get your messages to your subscribers, while protecting your sender reputation.
Want to see how clean data could help 6x the results of your email automation? Get in touch with us.