# email marketing
Better Emails With Data-Driven Marketing: A Beginner's Guide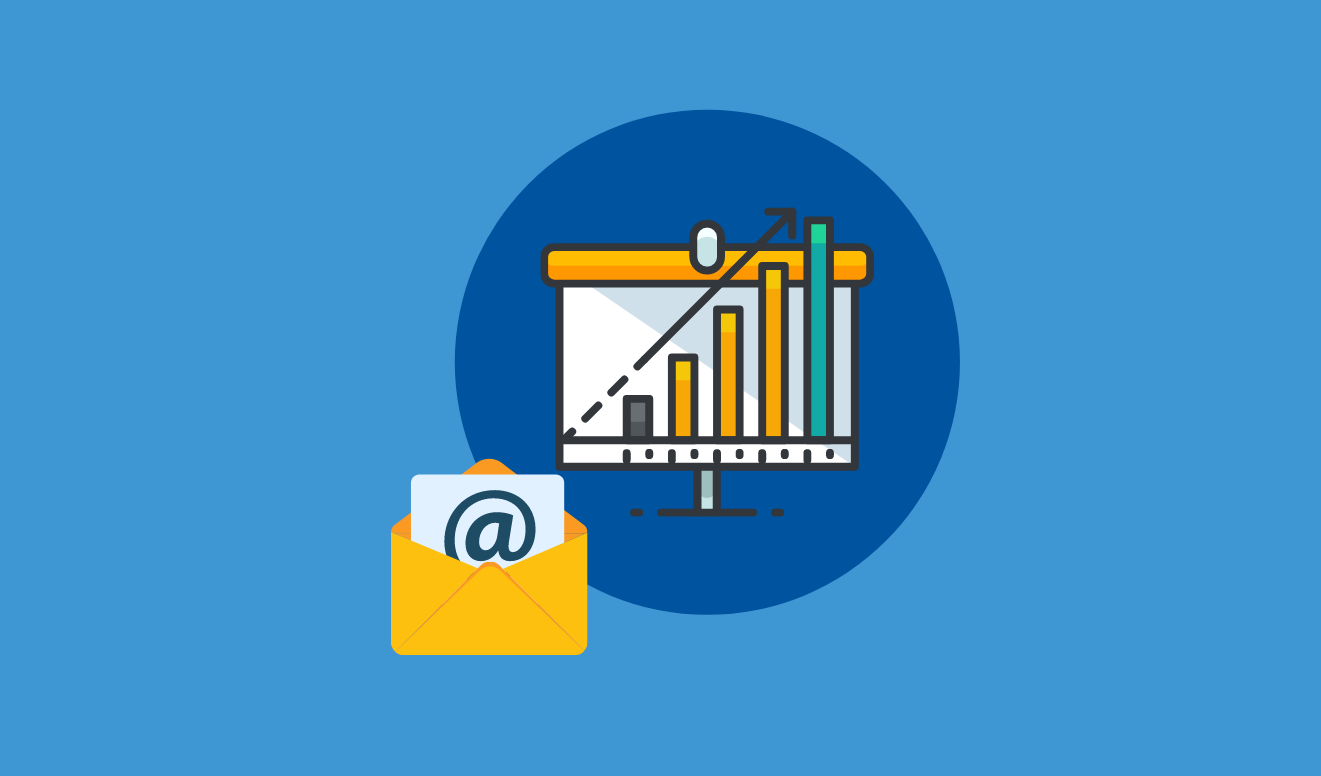 Data-driven marketing helps you use and manage the data you have on your audience to extract actionable insights.
If you're like most people with an email list, you've probably said things like...
"Email just doesn't have as big an ROI as they say it does"
"Collecting names causes friction at opt-in, but now I have a big list with no first names...how can I personalize them?"
"My list is too big to start segmenting now, I'll never be able to do deep data-driven marketing..."
You can, though!
You just need a solid strategy and preparation, and we'll walk you through it.
In this post, we'll give you all the information you need to get started:
How to manage your data for personalized email marketing
What kind of data to track and where to find it
How to merge analytics to extract the right insights
How to segment your lists from the beginning (and also way after the beginning)...
Before you can do data-driven marketing, you need a clean and well-organized database. But it's a huge job to do manually. We can do that for you in a snap.To learn more about how we can do this for you in a fraction of the time, contact us for a free consultation.
What is data-driven email marketing?
When emails are relevant and resonate with the recipient, they're much more likely to result in engagement and sales. Effective personalized email marketing means using what you know about your target audience to get them to open the email, click through to your landing page, and ultimately convert into a customer.
Data-driven marketing allows you to create personalized emails using the data that you've collected on your email contacts to create messaging that you know will provoke a positive reaction.
74% of marketers say targeted personalization increases customer engagement, and they see an average increase of 20% in sales when using personalized experiences, making it an important tactic to add to your email marketing strategy.
Set yourself up for good email list management
Good email list management is essential when considering how to send data-based personalized emails. If your prospect or customer data isn't clean, organized, and enriched, it's difficult to create a campaign that you know will work.
Many email marketers are facing challenges around data management. According to CampaignMonitor, the biggest obstacles to overcome are:
1. Being able to make more data-based decisions
2. Integrating data across platforms into a single view
3. Enriching data quality and completeness
Clean your email list with this 15-point email hygiene checklist
What does good data management look like?
Maintain pristine email list hygiene
Email list hygiene results in a database free of errors, duplicates, and inconsistent records.
Keeping on top of email list management isn't always easy, especially if you're sitting on years of contact data. Poor data quality affects 40% of the leads generated on average, with issues like missing fields, duplicate data, or invalid values.
These issues make automation tools reject your data or, if they take it, you run faulty, expensive and simply bad campaigns.
The easiest way to ensure email list hygiene is to do regular data cleansing on your email database. This is the best way to ensure your data is:
Correct (typo-free)

Usable (no inactive email addresses)

Consistent (the right field data is in the column where you expect it to be)
Data cleansing can be a time-consuming task (we estimate it takes 3 minutes per contact record). To make it easy, outsource this to a company to do it for you, using their expert knowledge and tried and tested practices.
Our goal at tye is to clean data for better email marketing. We understand the challenges of email marketers. We clean data in a way that makes segmenting and personalization easier, as well as keeping your email records in shape for best-practice email marketing.
Enrich your database
As well as cleaning your database, enriching is another key step to getting the most potential from your email marketing list.
Adding additional detail to your contact records allows you to do more personalization (which provides a huge 82% increase in email open rates in personalized emails compared to non-personalized emails).
Data enriching requires taking third-party data and appending it to your existing email database. With data enrichment, you start with an email address, and tools or services you work with (like tye) supply you with their first name, last name, gender, company name & country.
Check out our top 10 roundup of data preparations tools to help you assess, clean and enrich your data so you can use it more effectively.
Get the right user data for your email marketing
Personalization is a powerful tactic, but only if you tailor it to your content marketing efforts and your target audience. Understanding what will resonate with your contacts can get you closer to your marketing goals.
The right data is different for every company, depending on your email strategy. For example, if you run webinars, you might want to collect the behavioral data that tells you how your contacts respond to and engage with webinars so that you can create campaigns to promote them that align with your contacts' interests and behavior.
Another type of important user data that you should collect is email metrics, in other words, how your contacts respond to your email marketing. Vero discovered that their transactional emails have a 42% higher click rate than email newsletters, meaning they put focus on making their email marketing feel more 'reactionary'.
This data helped them shape their promotional emails, by telling them what effective email looked like in their case.
Create segmented lists
Segmented lists help you organize your database so that you can use email marketing automation to more easily send out personalized emails.
Smart Data Collective wrote a case study where a company saw a 141% revenue increase when they switched to using data segmentation as part of their email marketing strategy.
Your segmented lists should use data to categorize your contacts based on demographic or behavioral information, allowing you to send a different version of emails in your campaign to each category, based on what you think will resonate most. You can find out more about segmentation approaches here.
According to Mailchimp, segmented email campaigns achieve 14.31% higher open rates than non-segmented email campaigns, giving you a much better chance at conversion.
Communicate with sales fast


When your marketing campaign is in full flow, you hope that your prospects will engage, but you can't be sure when that will happen. This means that feeding that information back to the right person is crucial to being able to act fast on that engagement for maximum impact.
This could be customer service reps, people in the marketing team, or sales team. Often, the solution is a CRM (Customer Relationship Management) tool that captures and processes the information you require (such as webpage interactions or email engagement).
Related: Customer Data Management: A Guide To Keeping A CRM You Can Be Proud Of
Merge lists and use bi-directional data integration


It's not just expensive to have duplicate contacts across your newsletter and CRM tools, but it's also bad practice.
Merging lists across various teams and departments make it easy for everyone to keep track of prospects, avoiding silos or mismatched approaches.
Bi-directional data integration allows you to capture data from all directions, across all integrations and marketing channels. These approaches let you stay on top of data at all times, giving you an up to date, single view of your data.
Having data kept centrally in your CRM means a single view can be accessed by the people who need it, and it can feed into other tools and systems with automation making it easier to complete follow-up tasks. As an example, you could create a workflow that captures when someone visits a webpage, enrolls them onto an email campaign, and flags the sales team when they click a link within an email.
Integrate data to create a single view of the customer


Your CRM can also help keep your contact records tidy, giving you all the information you need about a single contact in one place. Without this, you could end up with patchy data or duplicates, leading to a misunderstanding of how your contacts interact with your brand.
This allows you to create stronger segments and personalized campaigns.
This guide shows you how to get started with data-driven #marketing using the data & tools you already have. The biggest takeaway? Your #CRM needs to be in good shape. That means #CleanData, a single view, and multi-way data integration. Read the guide:
A step-by-step guide to data-driven email marketing campaign
1.Understand your audience
Building up an ideal client profile is a great place to start. We've created a graphic and some advice here.
Knowing what makes your audience engage will help you create content that will resonate and result in more engagement.


2. Determine what data you want to collect
When you understand your audience, you can map out what kind of marketing strategies will be most effective. With this information, you can create a picture of what kind of data you require in order to achieve your marketing goals.


3. Manage your data
Once you know what data you want to capture, you need to find a way to capture this. We recommend a centralized space so that all teams that require a view of your target audience can access this information.
An up to date, clean database means more accurate segmentation, more powerful personalization, and less time spent on errors and finding the information you need. To do this, we recommend regular data cleansing and a CRM that pulls in and pushes out data via automation.
Related post: The 10 Best Email Automation Software Tools in 2021
4. Use data to create better emails
The goal is creating superb email marketing campaigns, with enticing email content. Writing content that resonates with your audience is important, as well as a strong subject line and an enticing CTA (call-to-action). We've written some email best practices here.


5. Measure success
Once you've put all of this into practice, you need to make sure it's providing results.
Keep an eye on your email metrics so you can identify what types of emails are delivering the most engagement, and what is turning off your audience. The key metrics to look at are open rate, click-through rate, and unsubscribe rate.
Testing your email content and email design is important too, so a/b testing should be a part of your email strategy from the beginning.


Before you can do data-driven marketing, you need a clean and well-organized database. But it's a huge job to do manually. We can do that for you in a snap.To learn more about how we can do this for you in a fraction of the time, contact us for a free consultation.
Clean your email list with this 15-point email hygiene checklist