# data quality
Best Data Quality Tools 2021 | Comparison & Features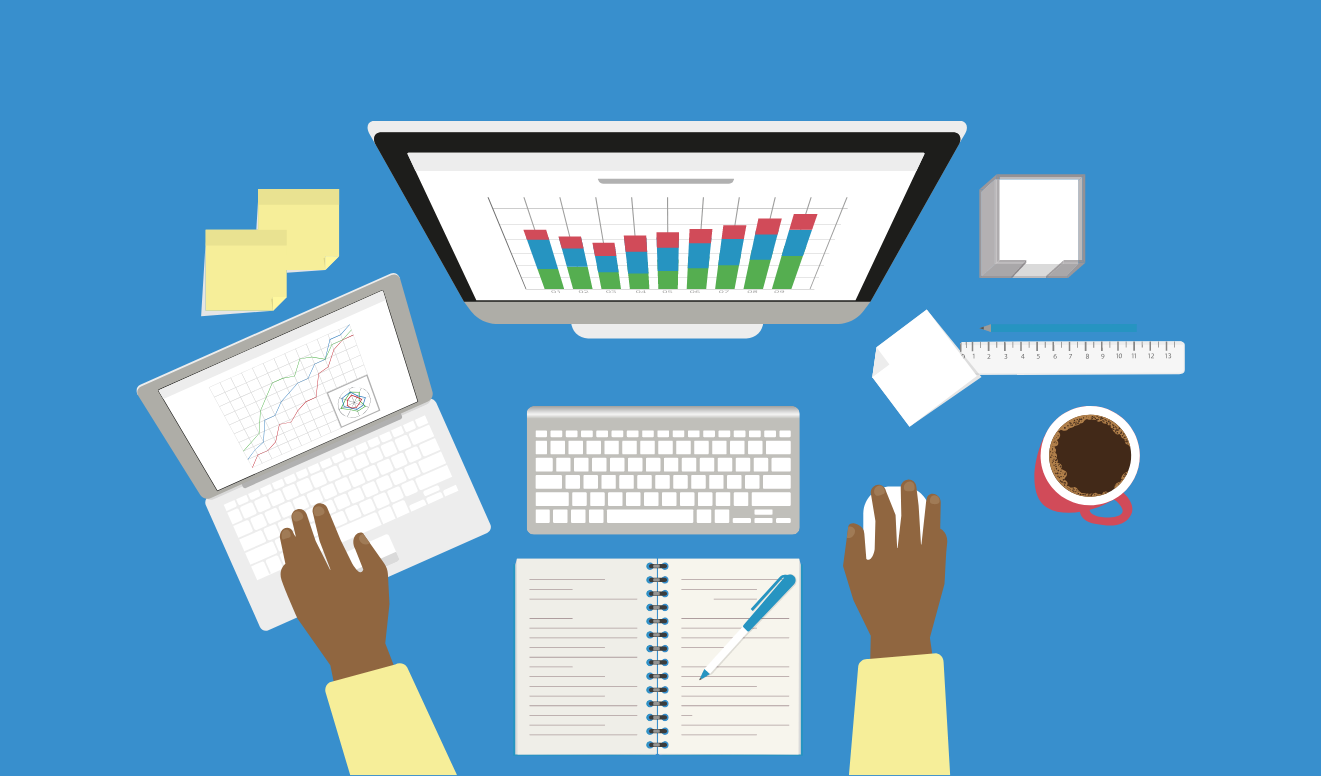 Bad data is bad business.
It's frustrating for marketing, sales, customers, and every employee that deals with customers. You can't build relationships with inaccurate data.
A study by Experian says that U.S. companies believe that 32% of their data is inaccurate, but it may even be worse than that.
It's an expensive problem to ignore.
Bad data has cost companies $611 billion in the US alone.
Without good data, everything suffers:
You can't find key contacts within other organizations.
Email list management flops.
Sales reps can't even reach the right people with their current customers.
Loyalty programs don't work.
Everything that is data-driven is inaccurate and a waste of money.
Bad data is an emergency. It's non-negotiable.
We've compiled this guide on how to pick the right tool to keep high-quality data and have a quality control system in place.
Top data quality tools
The top data quality tools in 2020 are:
tye
Neverbounce
Echobot
BriteVerify
Talend
Uniserv
DataLadder
Tibco Clarity
We break them down and compare them below.
Best data cleaning tools for SMBs: the ultimate data quality automation tools
In this case, you have around 10,000-1 million contact points. The above methods would be too manually intensive and make no sense here. Your annual revenue is $2-$50 million. You're scaling but your needs aren't as extensive as an enterprise.
You need a tool that works across your CRM, email marketing provider, and other databases. Ideally you need a tool with no learning curve, no need for training, and that works in your current systems.
Best data cleansing tool: tye

tye is a data quality software designed for SMBs that want a hassle-free but high-functionality data cleaning tool. One that deals with the entire headache for you and cleans your data right where it is. It also enriches your data with demographic information about your contacts so you can personalize your sales and marketing processes.

You just upload your data sources, whether from SQL, Salesforce or any CRM, we clean it, remove duplicate records and standardize it. Then, we give it back to you in the same format. It's perfect if you're looking forsimple data standardization and validation. The quality of data is unrivaled.
Want a simple and powerful way to clean your company data? Request a demo now.


Echobot: data enrichment tool

Echobot scrapes the web for data and helps enrich your database for when you need more information about your contacts. It collects data and finds technographics and firmographics about them. It doesn't clean your data but works great if you just need enrichment.


Real-time email data validation: Neverbounce x BriteVerify
You can combine Neverbounce and BriteVerify to both remove invalid emails from your list and then verify them. It stops invalid email lists from entering your CRM, so this works well if you are just dealing with email addresses.
We took a close look at 13 of the best data cleaning tools for cleaning customer data.
Check it out if you need a data check before moving onto a new CRM.
Best data quality tools for big data and large enterprises
Large enterprises with over $1B in revenue have very complex databases and needs. You need data conversion, data mapping, data transformation, ETL, data migration, data integration, EDI, data warehousing, data extraction, data quality and data virtualization, and more.
In this case, we recommend the following tools:


Big enterprise data quality tool: Uniserv

Uniserv is a Canadian data quality tool for large enterprises. It's super flexible and scalable, and they have consultants that help train your team to implement and roll out their technology.


Enterprise data profiling: DataLadder

DataLadder is a great tool for big data matching in enterprises. It's for companies stepping into big data and the world of data lakes.


Data Transformation: Tibco Clarity

Tibco Clarity is a great tool for visualizing large datasets, transforming data and creating custom rules for your data processing.
Cleaning your data in-house
According to our own data, it takes a human about 3-5 minutes to clean one data point.
That's for non-complex, complete data, with maybe just a misspelling or a couple of items in the wrong fields. If there are complex duplicates or you need more data, it takes much longer.
This is the basic metric to use when deciding whether you should do this in-house or not. If you have a few 100 contacts in your database, then it's just a few days of labor. In this case, it might be okay to do it manually, in-house.
But if that were the case, you probably wouldn't be on this page looking for a data quality tool.
One of our clients, Vetrotech, had over 80k data points in its database. It would've taken their staff 4,200 hours to clean it. That's $75.6k and one staff member working on only this, full-time for 2 whole years. By the end of the 2 years, most of the data would've decayed already.
The task would've been futile.
We cleaned all of this data in under two weeks.
Our tool worked great for Vetrotech, but it might not be what every company needs.
Here's how to choose the tool that's right for you.
Want to see if tye is right for your business? Request a demo today.
Questions to ask to assess your data quality
Taking a look at the current state of your data will help you understand what you need. Ask yourself and your team:
What percentage of your data is clean, accurate, and usable?

Do people ever complain about the data? What's the most common complaint?

What systems do you currently have to manage data quality? Are they being followed?

Can this data be trusted?

Does the data do what you need it to?

What does your current data cleaning or maintenance process look like?

Who is responsible for the data?
When should a company consider investing in a data quality management tool?
Cost
Take into consideration the above minimum time frame (3-5 minutes per data point).
In this case, a data point means at the very least first name, last name, job title, company, phone number and email address. But it may include other things.
See how long it would take your staff to do this task, based on the number of data points you have.
If the cost of labor is greater than the cost of a tool, then the financial investment is warranted.
This of course depends on how much you pay for labor and how often you clean your data.
If you use overseas virtual assistants (VAs) and you only clean your data once a year, maybe that's cheaper.
If you are more cautious with your data, pay higher wages, and clean it continuously, once a week, month, or quarter, then a tool is significantly cheaper.
Related Post: 10 Things You Need to Know About Email Hygiene For Large Lists
Speed & efficiency
It's not only about the cost of labor, but also the time taken away from your employees. Manual data cleaning has the unfortunate nature of being both vital to your business, yet incredibly mundane and tedious.
It's also low-value work that can be automated. So using your human resources to do this task doesn't make sense.
The first questions will be ROI-related:
Is a tool cheaper than my workers? And do I want results faster than my workers?
The next consideration is strategic.
Do you want to digitize your business and have automated processes?
Or would you rather stay as a traditional company with manual processes?
When your business strategy relies on automation
When your overall strategy relies heavily on automation tools, data cleaning needs to be automated, too.
Does it make sense to automate your marketing and sales process and then get a human to manually clean data between steps?
We don't think so.
A fully personalized and automated customer journey only works with automated data cleaning.
What stakeholders should be involved in selecting your data quality tool?
Before choosing a tool, you should consider which stakeholders use your company's data. If you don't get buy-in from them, you may later find that it's not compatible with their technology stack or processes.
First question first: who's in charge of customer data?
Who runs the CRM? Even if it's you, you should still involve the other stakeholders. If it's not you, this is the first person to speak to about it.
Get everyone together for a meeting. Find out what their expectations and needs for clean data are.


Chief Marketing Officer
Your CMO, VP of Marketing, Marketing Manager, whoever heads the marketing department. Most modern CMOs are data-driven and need data for:
Developing the most efficient tech stack.
Proving their ROI.
Pushing the organization towards customer-centricity.
Deriving insights and iterating strategies.
Creating more MQLs (Marketing Qualified Leads).
Personalizing emails.
Managing email lists.
Lead scoring.
Marketing data analysis.
Fragmenting customer personas.
Tracking personas as they move across channels and devices.
You'll need their input to see what tech stack they're using and what kind of integrations they need. Many CMOs don't believe they are responsible for digital transformation. However, they have a clear idea of the impact they want to make and what they need to do so.


Sales department head
Most sales departments today have a wide tech stack and an automated process. They'll take data from a variety of sources: contact and pipeline data from the CRM and transactional data from the ERP system
A sales department's figures are only as good as their data. They need to be able to trust it.
Otherwise the valuable time of sales reps is spent updating data instead of doing revenue generating activities. You could say that every sales rep is like a great cook. They do magnificent work but don't like to clean the kitchen afterwards.
Therefore the CRM looks messy most of the time despite having procedures in place preventing the entry of faulty data. This may work if sales territories don't get reshuffled or new reps don't have to take on the sales leads and customers of their peers.
Additionally, sales automation tools don't work when the underlying data is incorrect or simply not there.
A head of sales also needs internal data. They track which reps perform best, what leads have the shortest sales cycles, and how many cold calls they need to make before closing a customer.
In the best case, their data needs are aligned with marketing, but usually they differ.
Some of them, despite being data-conscious, might not be very data-savvy. So a complicated new data quality tool might be too difficult to implement.
Related Post: Guide For the Modern Marketer: How to Manage Sales Leads in 2020

Head of IT
Sometimes this department is in charge of the CRM.
But not always.
The IT department implements and facilitates the flow of information. But it doesn't necessarily define the process for making sure all that information is correct.
Find out what's going on in that department and what they need from a data quality tool. How can the tool work with what the IT department already does?
There might be a tool in place that nobody uses right now. How can you get everyone's buy-in? The Head of IT's greatest concern is keeping the tech stack manageable. Whatever tool you pick should be easy to integrate or, best case scenario, shouldn't change the tech stack at all.


Other stakeholders
There are other people in your company who may be affected by bad data.
While they won't play a central role in choosing your new tool, it's good to be aware of their situation.
For instance, sales reps who can't reach people in their CRMs because the phone numbers are incorrect.
Customer service reps who have to take complaints about misspelled names.
Marketer's can't segment customers & personalize communication because you're missing important personal information.
These complaints should paint a picture of where you need to fix your data and how quickly.
What features to look for in a data quality tool
The main criteria you should look for is one that serves the needs you identified above. Anything more and it may be too expensive or too complicated to implement.
If you'll only use half the features, opt for a simpler tool. If the tool doesn't have all the features you need, you'll have to combine it with another one.
If you believe you'll need more complicated features down the line, pick a tool that can scale with you.
Pricing is an important feature, but you can figure out what price works best for you by calculating:
The human resources needed to do it in-house.
What bad data is costing in terms of lost time and churn.
How quickly and frequently you need the data cleaned.
How many features you need and how complex your data infrastructure currently is.
Features for a very small company:
For a very small company, you just need basic features. At this point, maybe your database is nothing more than an Excel sheet or Mailchimp audience..
In this case, a tool that can fix or flag incorrect information and validate emails is fine.
SMBs:
As a company grows towards midsize, the risks of duplicated and messy data gets exponentially worse.
At this size, it's good to have a data quality tool that can clean data across your company's different tools. Ideally, you'll want it to match, dedupe, clean and merge data.
For example, you may have a separate email marketing provider and CRM. The tool needs to be able to merge between these two.
Enterprise-level:
This is where things get complex.
There are tools for enterprises that can do anything. These are the most flexible tools, but also the most complicated and expensive.
But there's a steep learning curve. They often require migration. Some are so complex you need a consultant to come in and educate your staff on how to use the tool.
Check out our comparison post on Cloudingo vs. RingLead vs. tye, to help you choose the perfect data cleansing software to invest in.
Data Quality Tools Comparison Chart
| | | | | |
| --- | --- | --- | --- | --- |
| | | | | Cell |
| | Cell | | Cell | |
| | Cell | | | |
| | | | | |
| | Cell | | | |
| | Cell | | Cell | |
| | Cell | | Cell | |
| | Cell | Cell | Cell | |
| Requires training and migration | Cell | Cell | Cell | |
| | | | | |
Pick your data quality tool carefully
If you've taken all the above steps before choosing a tool, the choice will be clear. Each tool has different features and works for different kinds of companies.
If you're looking for ways to cleanse and enrich your customer database without having to spend days doing it manually, we can do it for you. On average, it takes 50 hours to fully cleanse, standardize and enrich a database of 1000 customers. To learn more about how we can do this for you in a fraction of the time, request a demo.
Get your email list management systems right - get our ultimate bundle of checklists, workflows and swipe files